Customer & Staff Protection Shields
Social Distancing Graphics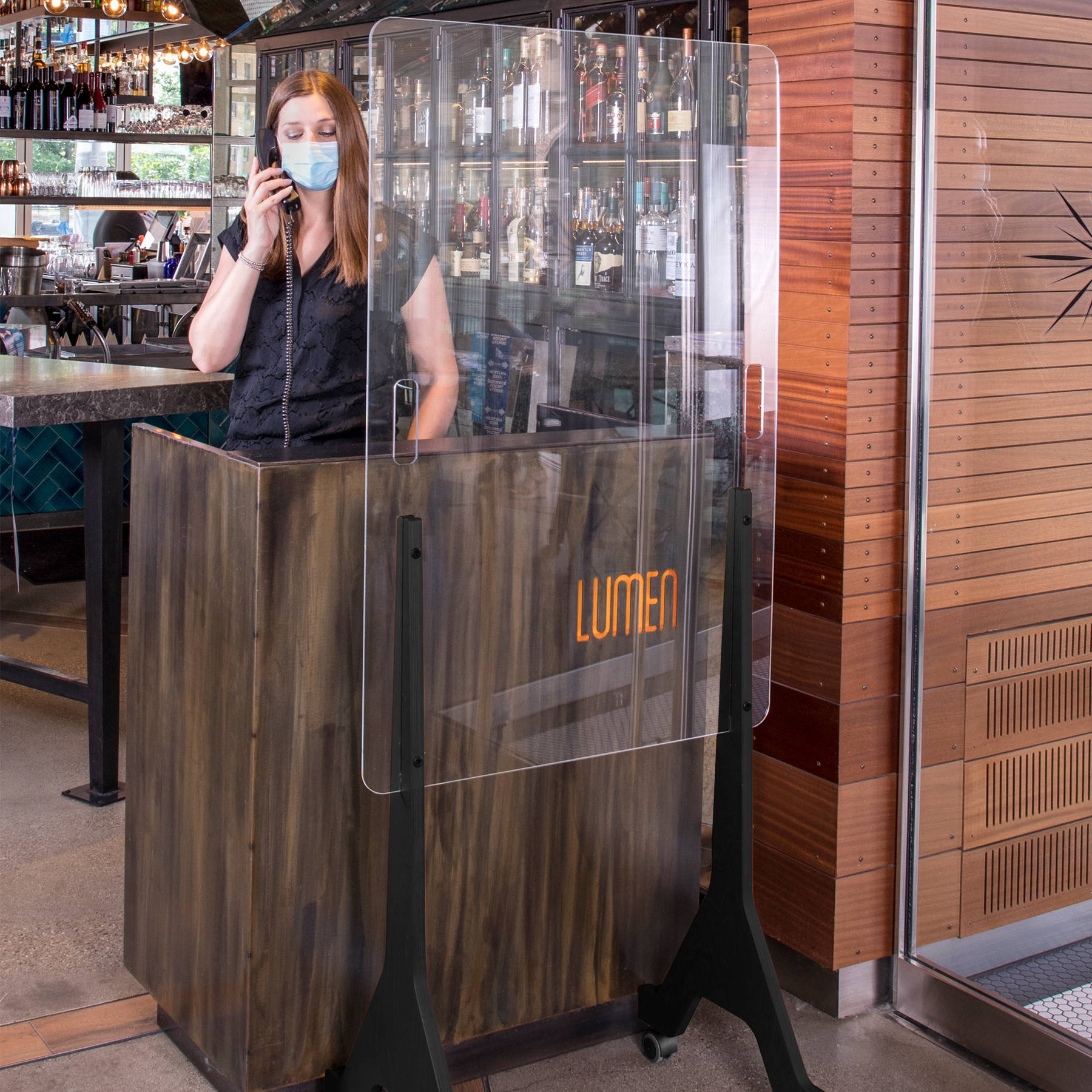 Prevent the spread of germs by promoting safe customer interactions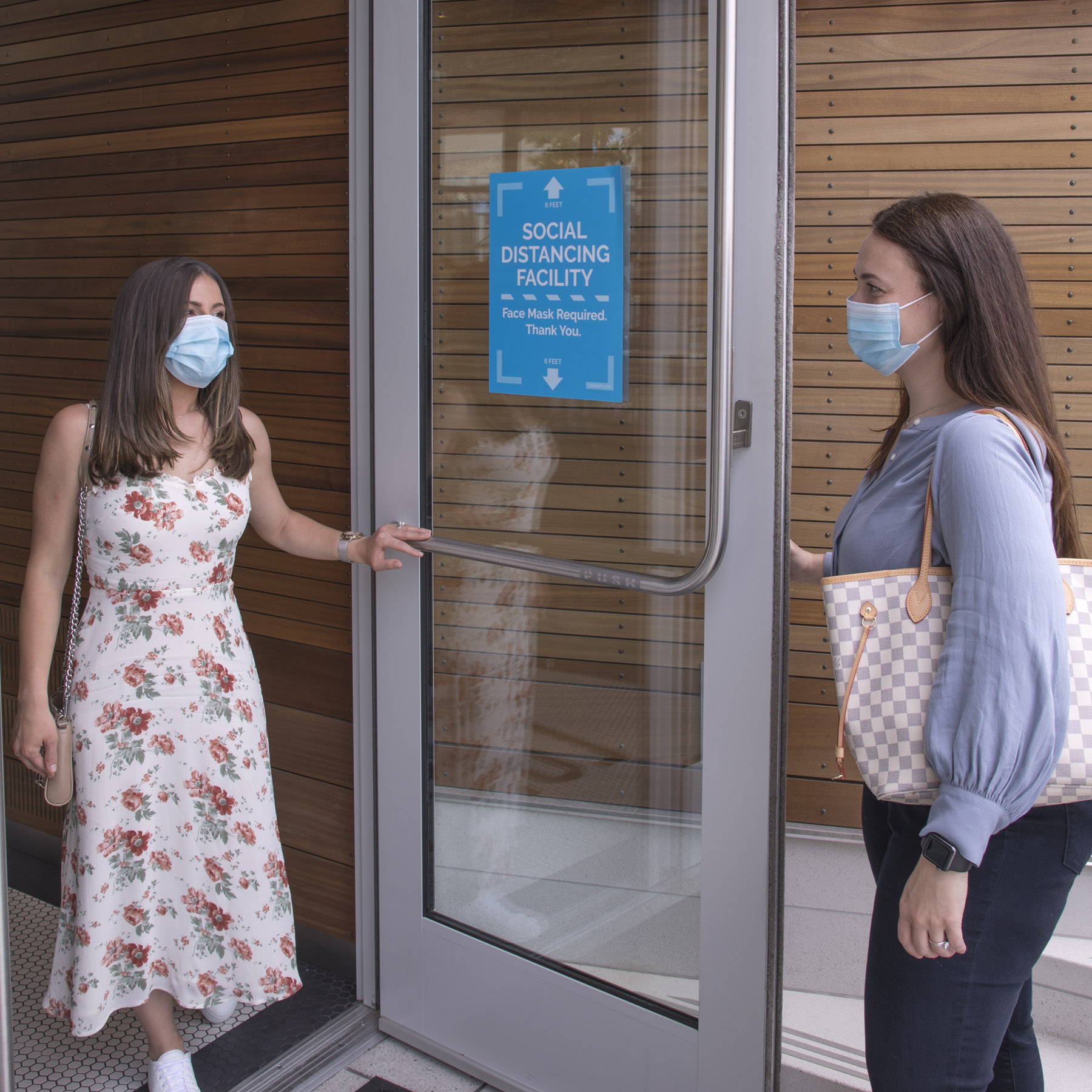 Use signage to help staff and guests practice Social Distancing guidelines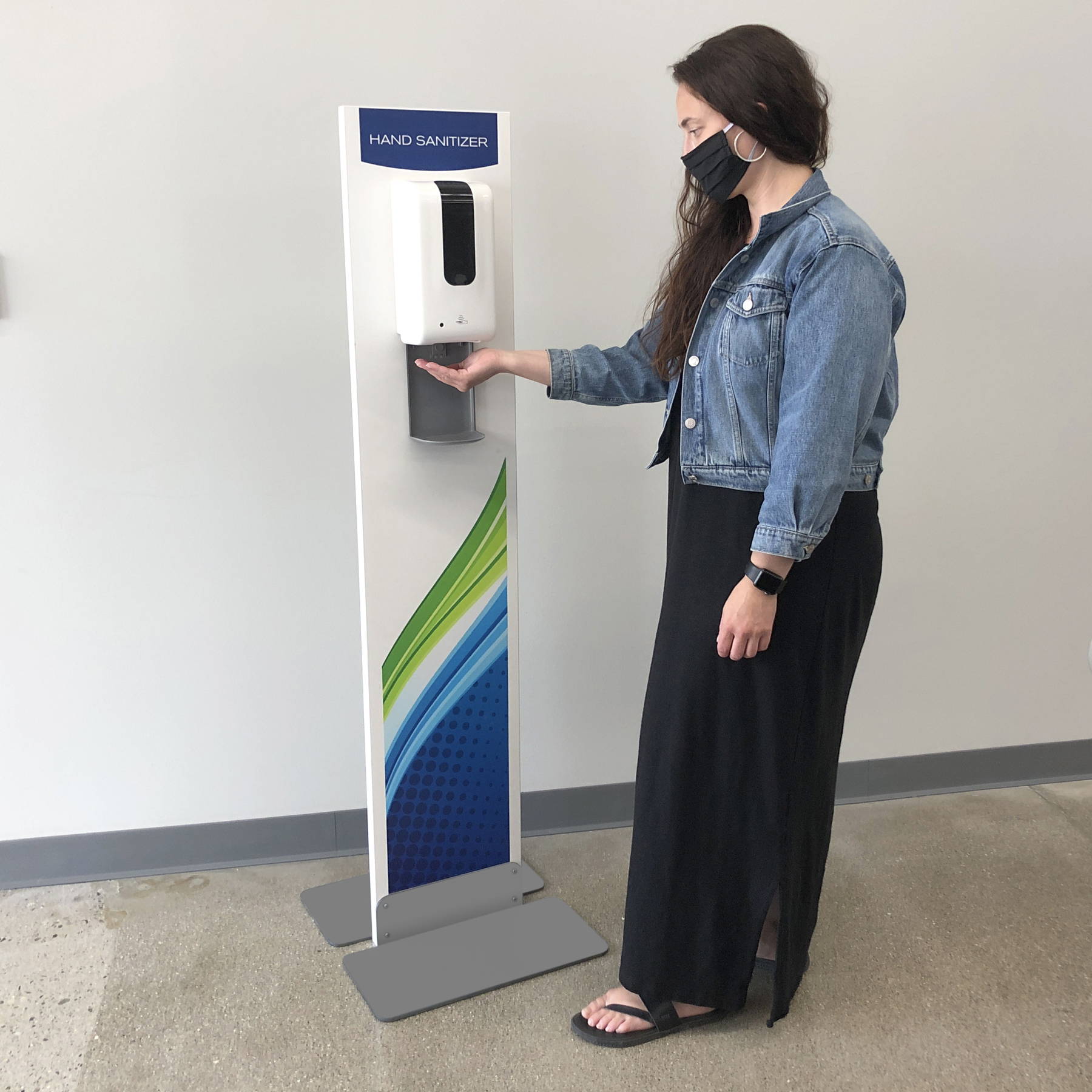 Place these throughout your restaurant offering on-demand hand sanitizer
The Restaurant Reopening Journey
Restaurants are built to create an experience and atmosphere for their guests. In this time of social distancing and limited capacities, this is a challenge.
iMBranded's new line of Safely6ft.com products are designed specifically to help restaurants meet requisite social distancing guidelines.
The new line of portable and mobile dividers, safely strips and social distancing graphics enable clear communication and help you optimize your space to create a comfortable environment for your customers.

Train staff on social distancing policies and guidelines

Look at your layout. Safely6ft portable dividers allow

restaurants to maximize floor space while creating clear barriers between guests, safely allowing for additional guests.

Evaluate traffic flow patterns and guide staff and customers accordingly.

Secure supply chain for necessary essential items such as facemasks and gloves.
Understand exactly where staff and customers interact with each other – mark those areas clearly with floor decals or wall signage and determine if you need acrylic dividers.

Ensure that all legally required, or CDC-recommended signage, is clearly visible in all key areas.

Communicate with your staff and customers regularly and adapt as necessary

Develop Social Media campaign announcing opening and new procedures in place
Clearly mark social distance policies at every entrance way by placing Social Distancing Facility and Face Mask Required signs

Place Hand Sanitizer Stations throughout all areas of restaurant

Use Safely6ft mobile TeamShield acrylic dividers to create designated spaces for each group and help your guests feel comfortable and safe.

If you have floor-mounted tables and chairs, use Safely6ft Safety Strips to clearly mark off areas that are designated as not-for-use.

Apply social distancing floor graphics and CDC guideline signs throughout all areas
Most Popular Social Distancing Products For Restaurants
All the Social Distancing Signs & Products You Need
Get your locations ready to reopen safely